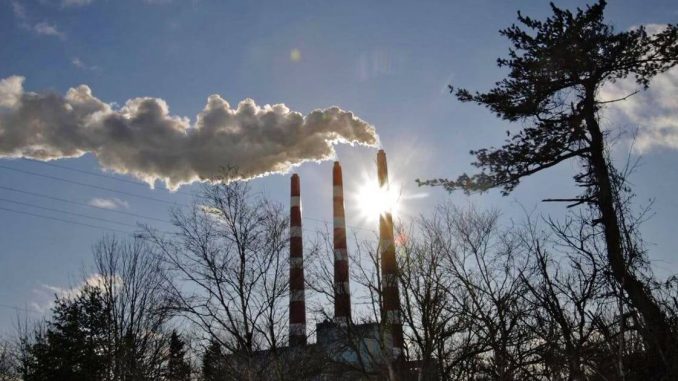 By Nebal Snan, Local Journalism Initiative Reporter – The Chronicle Herald
A new program aims to provide newcomer and immigrant youth with the tools they need to advocate for a just and equitable green future in Nova Scotia.
Noreen Mabiza, energy co-ordinator (sustainable communities) with the Ecology Action Centre, said the project — called Green Jobs for All — was launched to ensure newcomers are "not left behind" as the province transitions to a green economy.
"The idea for the program is to host roundtable sessions where newcomer and immigrant youth can talk about the barriers and opportunities they're facing in accessing green jobs," said Mabiza.
The program is a partnership between the centre and the Nova Scotia Community College.
The provincial government is working towards its promise to phase out coal and get Nova Scotia to 80 per cent renewable energy by 2030. The solution Premier Tim Houston is pushing for is the Atlantic Loop, a $5-billion project that would upgrade electricity transmission capacity in the Atlantic region to facilitate the influx of hydroelectric power from Quebec and from Newfoundland and Labrador.
Jobs exclude newcomers
While Justin Trudeau's government has yet to sign off on federal support for the loop, the transition away from coal is expected to shift how the workforce looks in the coming years.
The transition could leave out newcomer and immigrant youth from the green sector, which is already inaccessible for some of them despite their interest, said Mabiza.
"(Green Jobs for All) is really hoping to start to try to address some of these challenges, so as we move to a just transition, the inequities of the past are left behind."
In an information session held Thursday afternoon, youth who came to Canada from different parts of the world shared their stories about why they want to be involved in the project.
One of the biggest barriers for many, said Mabiza, is that funding for most student positions in the green sector specify that the applicant must be a Canadian citizen or permanent resident.
"This excludes many immigrants and newcomers from being able to get the student opportunities that their Canadian colleagues are getting," she said.
"By the time they do graduate, they haven't had the experience to enter … the green sector, which really affects them, as many jobs want previous experience."
Unable to get a job after graduation, international students who want to stay in Nova Scotia end up applying for jobs in other sectors just to qualify for permanent residence.
"That sometimes totally moves you out of the green sector that you were so interested in before, because you just want to sort of tick boxes."
Making connections
Having come to Halifax as an international student from Zimbabwe, Mabiza faced that barrier herself.
After graduating from Dalhousie University with a degree in international development studies and environment, sustainability, and society, did not immediately find a job in the green sector.
Learning how to make connections in the field was also a challenge she faced. For some newcomer youth, networking is a foreign concept that's complicated by the language barrier and the fear that putting yourself out there might do more harm than good.
Mabiza hopes the Green Jobs for All project will help participants build a community of people interested in environment and sustainability so that networking becomes easier for them. One of the planned roundtables will bring together youth with experts and people already working in green jobs so they can hear each other's perspectives and begin finding solutions to existing barriers.
Mabiza had some advice for newcomer youth interested in the green sector.
"Do not be afraid to go out there and, you know, go to the networking events and LinkedIn message. … Building community goes a long way. And I know sometimes it's hard, sometimes you don't get responses, but I think it's definitely a good start."