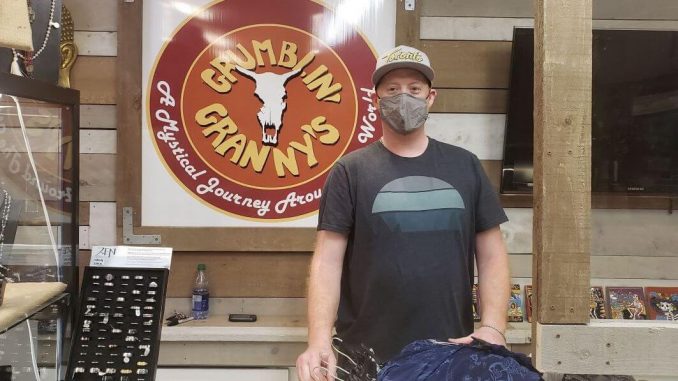 By Laura Steiner, Local Journalism Initiative, The Milton Reporter
Jennifer Sibbitt has been living in the Campbellville area for about 10 years. A self-described joiner, she decided to volunteer with the Destination Campbellville Community Association (DCCA), a not-for profit group representing the village of Campbellville.
Sibbitt started as treasurer, and now sits as its chair.  She describes the pandemic as having a positive effect.  "It brought a lot of people together, and people started to discover what is local," she said.  Because of the COVID-19 restrictions, people were looking for something to do that was close to home.  Eco-Tourism became an attraction for places such as Stonehaven Farms. "Having local people desperate for something to do.  It was very well received," she said.  Halton Parks (Crawford Lake, and Mountsberg) attracted people to the area, despite having to book a time slot.  There are approximately 19,000 slots per week.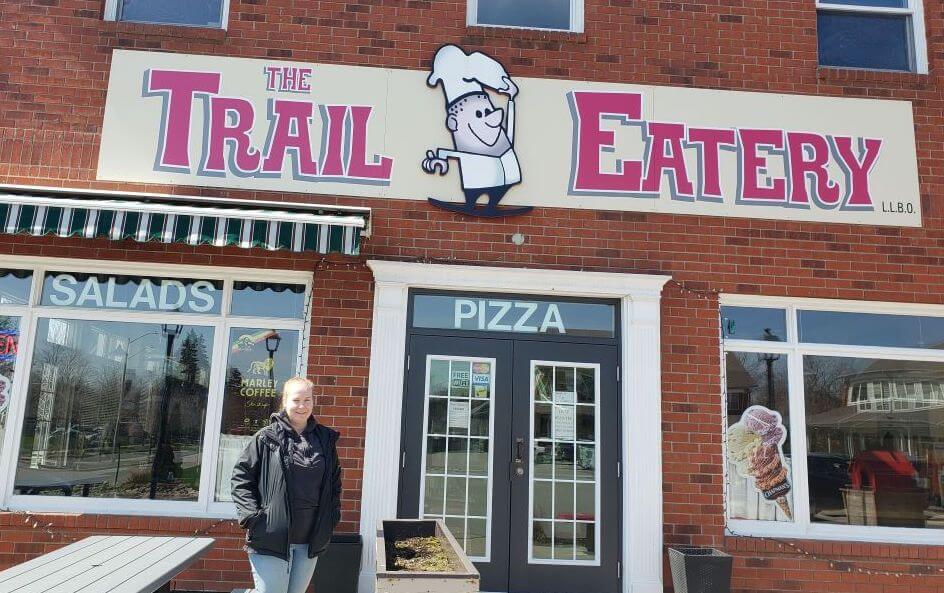 As the pandemic has lightened, Sibbitt has noticed an increase in business for local stores too.  In the same plaza as The Trail Eatery, there is a grocery store called Cristellos.  Before the pandemic, it wasn't very busy.  "People are actually buying all of their groceries there.  It's nice to see those kind of businesses thrive," she said.
Jon Nameth is the owner of Fine Oak Things at 43 Main St. south, a furniture store specializing in solid wood furniture. He's found the pandemic has changed the way he's done business by introducing Zoom appointments for consultation.  "There's been a big push to support local businesses. We're fortunate we're both a local business, and all of our stuff is made in Ontario," he said. The furniture ranges from dressers and bedroom sets to dining room tables.  Nameth hasn't noticed many problems from a supply perspective, but costs have increased; something he promises to communicate to customers.  "We won't necessarily pass the full amount on, but we can't eat the whole cost increase ourselves," he says.  They grateful for the community's support.   "We know it's been challenging for everybody.  It's been difficult for everybody while we weren't open for regular hours when reopen our doors has been very instrumental for us," Nameth said.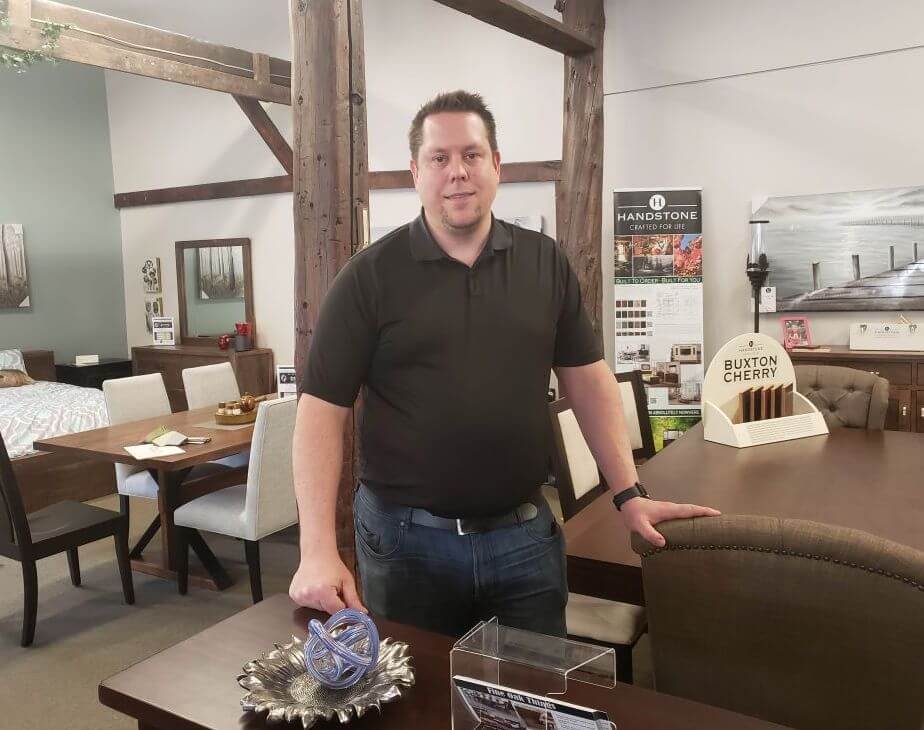 As restrictions have loosened, he's had issues getting employees.  "We'd advertise we were hiring for someone.  We wouldn't necessarily get much of a response," Nameth said.  And he isn't the only one; The Trail Eatery has had to adjust hours due to staffing as well.  Statistics Canada reports that the unemployment rate sits at approximately 5.2% for the month of May.
Cate & CO was open daily during the COVID-19 pandemic.  They had to shift away from their workshops, and painting parties for a while. "We started making craft kits for children, and for adults," owner Catherine Barnes explained.  The kits, and their fusion mineral paints are what helped get them through, as well as a custom furniture painting.  They also support 45 local hand-made artisans inside their shop.  "What makes the most sense was to bring their product to a store like ours," she said.  The closures and capacity limits made it challenging.  "Handmade goods are typically things people want to see, touch, feel," she explained.  "We love local, and we were very fortunate that the community supported us.  So they did porch pick-up, and delivery.  "We did all kinds of things we thought we would never do during the pandemic," Barnes said.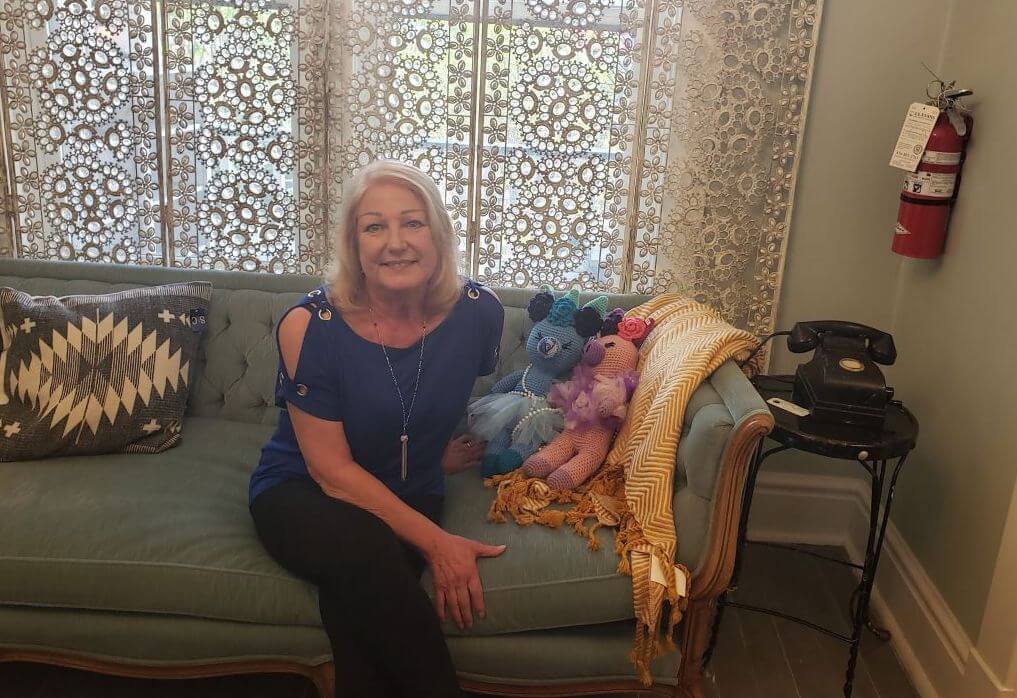 "Could be a lot worse," Grumblin Grannys' owner Brendan Lange said of the pandemic.  It's a retail shop in the ground floor of a house on the west side of the Guelph Line boasting an eclectic mix of clothing, jewelry, and wall-hangings.  It remained a destination shop throughout the pandemic. "It's good to know people are here for you," Lange said.
Sibbitt hopes the whole experience will prompt people to continue with the positivity.  "People do now know their neighbours a little bit better and want to do stuff.  And want to be part of the community that they've been supporting this whole time," she said.