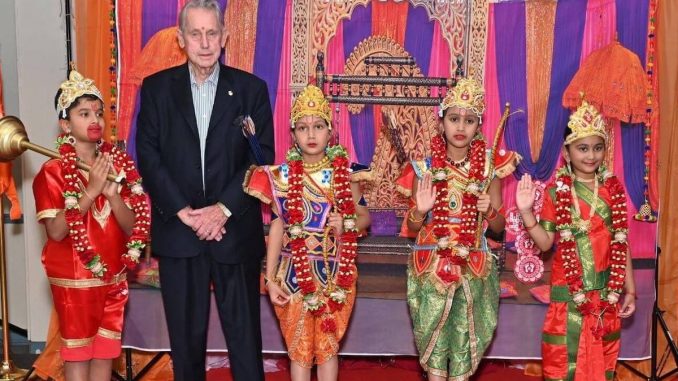 The Hindu Community in Halton and Hamilton (HCHH) organized Deepawali Mahotsav on the auspicious day of Dhanteras. Deepawali festival is about Bhagwan Shri Ram's home coming after 14 years of exile. HCHH Team re-created the experience of Ayodhya. The appearance of Bhagwan Shri Ram along with Mata Sita, Prabhu Lakshman, and Pawansut Hanuman left the crowd mesmerized. The aura with 'Ram Chaupai' being played in the background, crowd cheering and hailing 'Shri Ram' gave goosebumps to many. Several elders amongst the audience mentioned that it was nostalgic for them, and they remembered their childhood days.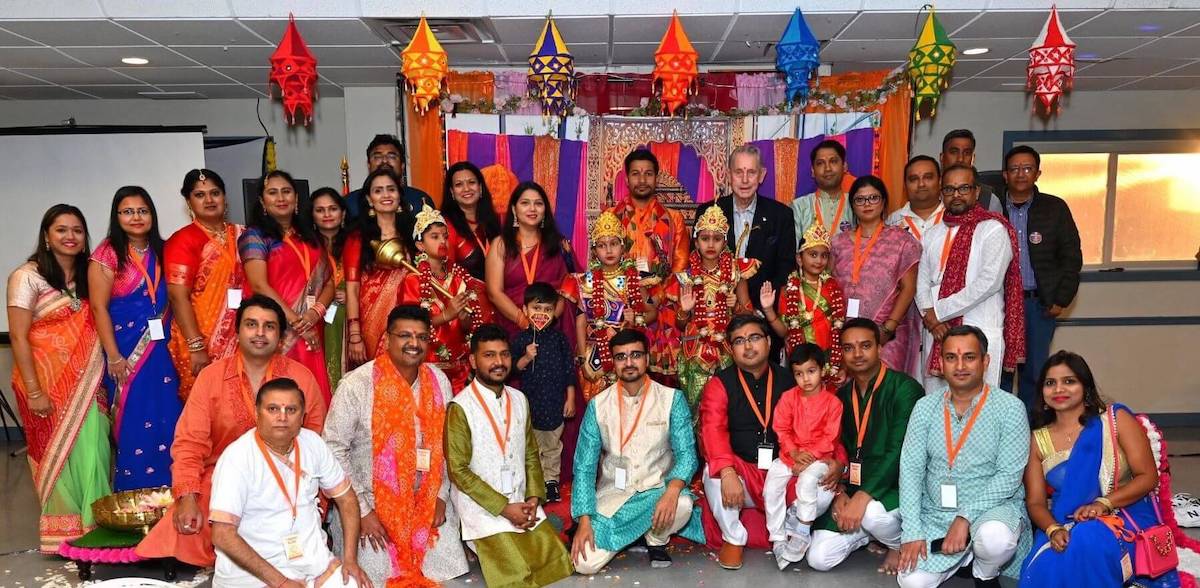 During the event, little kids in the audience were also engaged through random quizzes based upon Hindu Culture and Bhagwan Shri Ram's Lessons. On Deepawali, exchanging gifts is also a custom, and keeping this tradition alive, a surprise gift was planned for all the kids.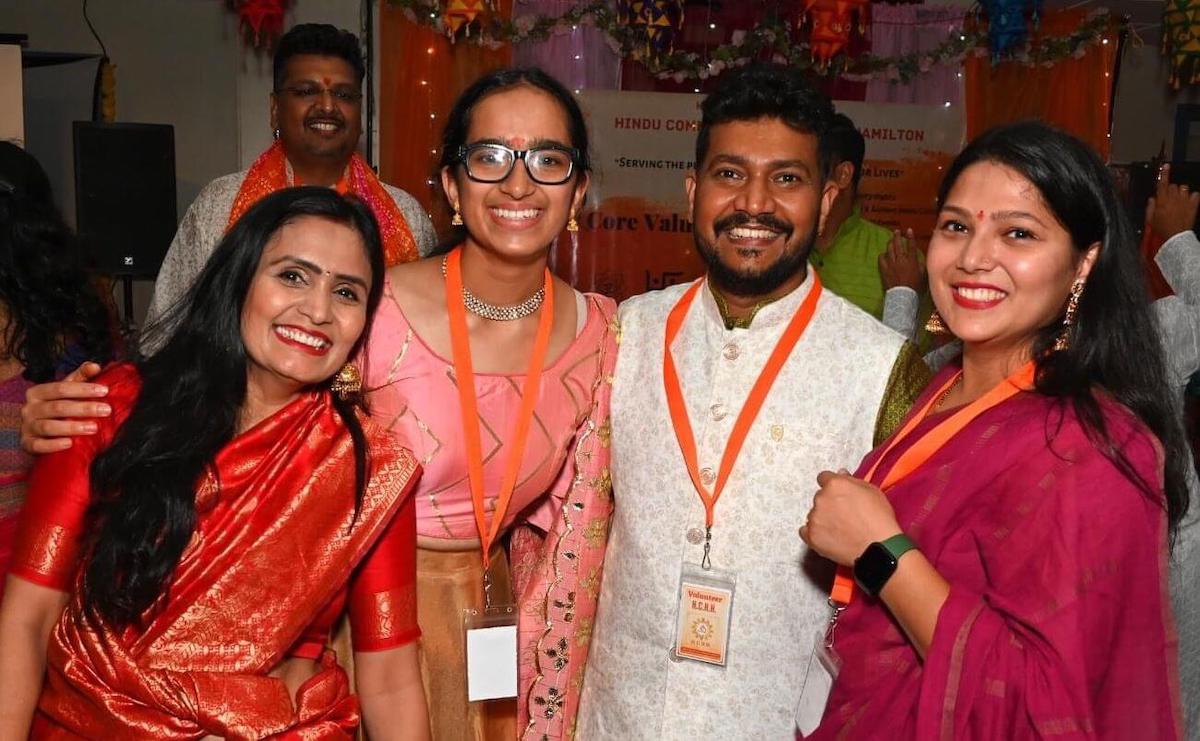 The event was joined by the Guest of Honor Milton's Mayor Gordon Krantz, Kamel Shazad from MPP Parm Gills' office, Milton MP Adam Van Koeverden unfortunately could not personally join the celebrations however he addressed and wished the Hindu Community in his lovely, personalized video, that was played for the audience. MP Adam also gave the biggest Deepavali gift by recognizing the HCHH and good work done by the Hindu Community in Halton & Hamilton region. His office committed to work for a more inclusive and diverse community. MPP Parm Gill shared the Deepawali Mahotsav recognition organized by Hindu Community and offered his all support in Community work in the future, Hindu Community in Truly humbled and honored by the kind gesture. Neelam Bhalla, Civilian Station Duty Officer in Halton Police and Co-Chair of South Asian Internal Support, blessed the occasion with her presence, HCHH is humbled for her constant support to the Hindu community.
The event was also graced by other community organizations leaders, HCHH team humbly recognizes Shri Jag Mohan Mainra (CIA) Shri Nilesh Patel (CIA), Shri Nik Thakkar (Halton Gujarati Samaj), Shri Sanjay Dingra (Milton Iskon), Shri Sudhir Kumar (Vaishnav Devi Temple), Shri Samitabh Kansal, Srimati Dikhsa Pal Narayan (Author), Srimati Indu Verma, Srimati Manju Sekhri, Jaxx Swadi, Shri Syed Raza.