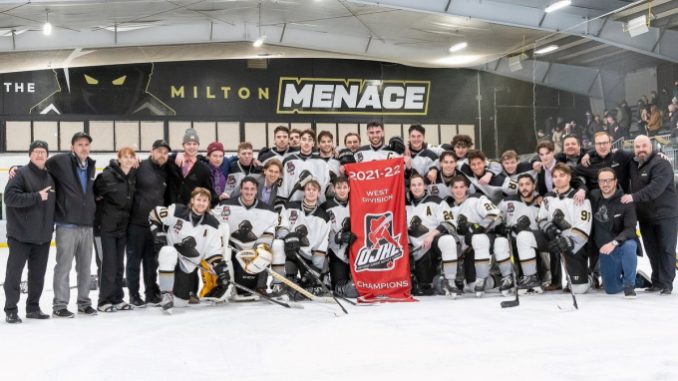 By: Laura Steiner, Milton Reporter Staff
The Milton Menace will use their game tomorrow to fundraise for Shakeel Ashraf's family. "My immediate reaction was: we need to do something here," team owner Jason Tryfon said in a phone interview.  Tryfon tweeted asking if anyone knew the family because the team would like to help.  The family contacted him, sharing the only GoFundMe page, approved by the Ashraf family.
"In this particular regard we have a family that is in need," Tryfon said.  The team has not ruled out extending the fundraiser throughout this season's home games.  Ashraf died in a shooting incident Monday afternoon at his business MK Tire in Milton.  He  leaves behind a wife, and two daughters ages 11, and 12.  The GoFundMe Campaign is organized by a friend Ashraf's wife.  The money collected be going directly into her bank account.
"The goal is to raise as much as we can," Tryfon said.  Donations will be taken at the gate tomorrow, as well as at concession stands, and then given through the GoFundMe campaign.  The Milton Menace play out Milton Memorial Arena, which can seat up to 900 people, with most ticket holders being from the Milton area.  The team leads the Ontario Junior Hockey League in attendance.  For more information on purchasing tickets visit the Menace's website.  The campaign has so far raised just under $107 thousand.