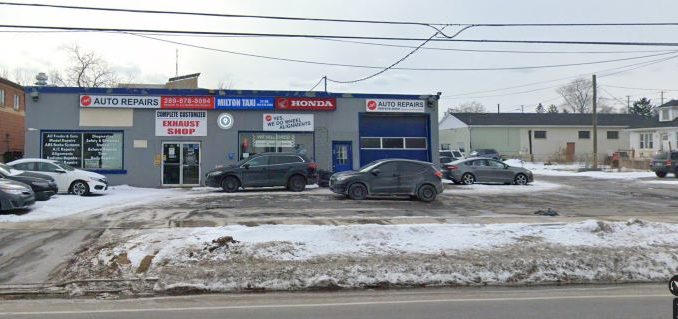 By Laura Steiner, Local Journalism Initiative
Peel Regional Police updated the public on the recent shooting incidents that shook the Greater Toronto Area (GTA). Peel Regional Police Chief Nishan Duraiappah was joined by Halton Regional Police Service (HRPS), and Hamilton Police Service Chief Frank Bergen at a press conference earlier today.
Officers from Peel Regional police responded to a call at a Tim Hortons on Argentia Road in Mississauga at approximately 2:15 p.m. Monday afternoon.  Toronto Police Service (TPS) Constable Andrew Hong dead on the scene.  Hong was an instructor at a Police Motorcycle Operations course sponsored by Peel Regional Police. He was shot at close-range on his lunch break.  The suspect fled the scene in a red Honda Civic with a license plate of: CXMM 077, for a nearby parking lot where he car-jacked a black SUV, and shot the driver.  The driver was taken to a trauma centre, and remains stable with what police describe as life-altering injuries.
The suspect then drove to Milton.  Halton Regional Police Service (HRPS) responded to multiple reports of a shooting at approximately 3pm at an autobody shop at 32 Bronte St.  When they arrived, they found three victims.  38-year old Shakeel Ashraf was pronounced dead on the scene; he leaves behind a wife, and two daughters.  The second victim is a 28-year old International student, who works part time at the auto-shop. He remains in hospital on life support, and is not expected to survive.  The third victim is identified as a 43 year old male who was shot in the leg.  He is recovering at home.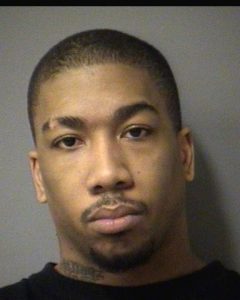 The suspect, and stolen car was located in Hamilton where an incident took place between officers from Halton, as well as Hamilton.  The Special Investigations Unit (SIU) has taken control of the investigation of that investigation.  "Our thoughts are, and always will be with the victims and their families," HRPS Chief Stephen Tanner said.
Shooting Suspect Identified as Shawn Petrie
The suspect has been identified as 40-year old Shawn Petrie of no fixed address.  Petrie has an extensive criminal record including convictions for assault, armed robbery, robbery carrying a concealed weapon, failure to comply with a probation order and failure to comply with recognizance.  He  He was also placed on a National flagging system after being deemed a high risk to re-offend.  His most recent conviction was in 2015. Petrie used a handgun in committing the crimes on Monday.  "Guns kill people.  And Illegal guns kill people," Tanner said.
Approximately 90% of handguns used in crimes are traced back their place of origin in the United States.  "Let's do something about that," Tanner added.  The weapon used in Monday's shootings remains in the SIU's custody pending the conclusion of their investigation. "We are committed to answering the why," Duraiappah promised. Petrie is estranged from his family, and Peel Regional Police are asking for help from the public.   They are acting as the lead agency in a multijurisdictional investigation, together with Halton, Hamilton, and York police forces.
Anyone with information is asked to call Peel Regional Police at: 905-453-2121 ext. 3205.  Information can also be submitted anonymously through Peel Crime Stoppers at: 1-800-222-8477 (TIPS) or through their website.
SIU Release Preliminary findings on HRPS Altercation
The Special Investigations' Unit (SIU) has released an update to its investigation into Monday's GTA shooting incidents.
Their findings suggest that officers from HRPS and Hamilton Police Service located the man suspected to be involved Monday's shootings along York Blvd. There was interaction, and the suspect was shot in a cemetery.  Paramedics were called, and the man died on scene.
The SIU has designated seven investigators, as well as two forensic investigators.  They have designated 10 witness officials, as well as two subject officials from HRPS, as well as two subject officials and seven witness officials from Hamilton Police Service.  The post-mortem continues today.