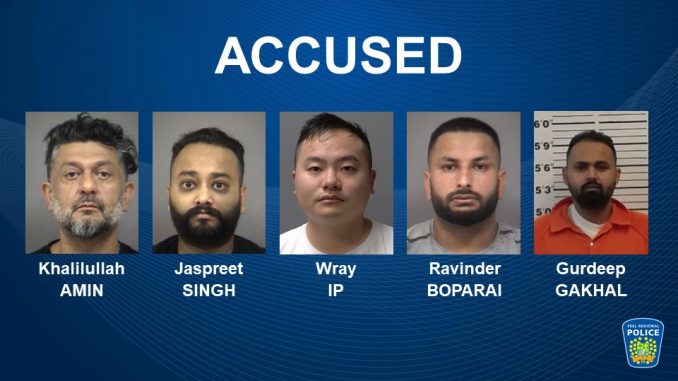 By Laura Steiner, Local Journalism Initiative Reporter
Peel Regional Police (PRP) has connected a Milton trucking company to the largest drug seizure in the force's history following an 11-month investigation by their Specialized Enforcement Bureau (SEB)
The investigation, known as Project Zucaritas, identified North King Logistics on Steeles Ave as a suspected hub for a seizure of narcotics worth approximately $25 million.  The bust included:
182 kilograms of Methamphetamine
166 kilograms of Cocaine
38 kilograms of Ketamine
"I would like to thank our investigators and partners for their incredible work on Project Zucaritas.  Their efforts have prevented significant amounts of dangerous narcotics from reaching our community, Police Chief Nishan Duraiappah said. The partners included U.S. Homeland Security.
The ongoing investigation also identified five "persons of interest" linked to the distribution of drugs throughout the Greater Toronto Area (GTA).  They are:
46-year-old Khalilullah Amin of Caledon, who has been charged with two counts of trafficking in controlled substances
28-year-old Jaspreet Singh from Brampton charged with one count of trafficking in a controlled substance, and one count of possession of property obtained by crime
27-year-old Wray IP from Richmond Hill charged with four counts of possession for the purposes of trafficking
38-year-old Gurdeep Gakhal from Caledon, charged with one of trafficking in a controlled substance.
27-year-old Ravinder Boparai from Mississauga, charged with one count of possession of property obtained by crime, and one count of possession for the purpose of trafficking
Peel Regional Police is asking anyone with information to contact SEB at: 905-453-2121 ext. 3515.  Tips can also be submitted anonymously through Peel Crime Stoppers at: 1-800-222-TIPS (8477) or through their website