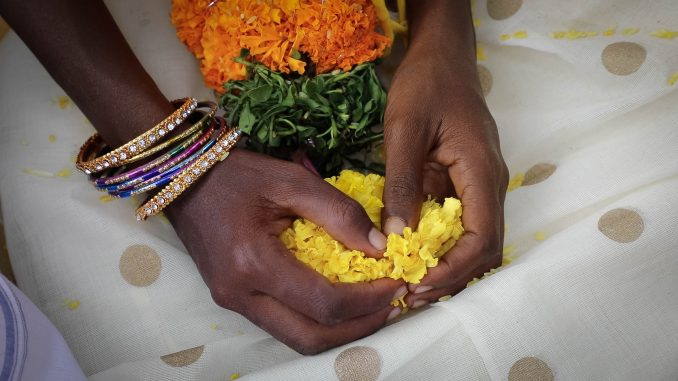 Shazia Nazir, Local Journalism Initiative Reporter, The Milton Reporter
A children welfare organization Children Believe is urging Canadians to stand up against child marriages, a practice putting 110 million girls under age 18 at risk of being married by 2030. 
While Canadians' social calendars are filling up with weddings after two years of COVID-19 postponements, the pandemic is also sparking a more disturbing wedding boom as child marriages increase internationally, it has said in a statement.  
The charity said that girls' rights declined during the pandemic, as well as their access to schooling. 
Prior to the pandemic, 100 million girls were expected to marry before their eighteenth birthday in the next decade. Now up to 10 million more girls will be at risk of becoming child brides as a result of COVID-19, it has estimated.  
Children Believe says it has helped children globally to overcome barriers to education since 1960 – has been working to turn the tide of this tragic issue in communities across Burkina Faso, Ethiopia, Ghana and India. 
Child marriage has been an accepted practice dating back centuries, robbing girls as young as age 12 of their innocence. 
Today, child marriage is illegal in most countries and is considered a fundamental violation of human rights, but poverty, conflict, gender inequality and lack of education allows this harmful traditional practice to continue. 
In Ethiopia, for example, drought-affected areas are seeing alarming increases in child marriage as desperate families seek extra resources through dowries, while hoping their young daughters will be fed and protected by wealthier families.
"In rural communities around the world, girls' rights regressed during the pandemic, as poverty intensified and families prioritized child marriage as a more sustainable choice than education," says Dr. Belinda Bennet, chief international programs officer, Children Believe. 
"Keeping girls in school is one of the most effective ways to prevent child marriage. Girls with no education are three times more likely to marry before age 18 than girls who attended secondary school or higher. Nearly 400,000 girls and boys have gained greater access to education this year through Children Believe programs. We are inviting Canadians to join us and RSVP to end child marriage."
The charity has urged those who object to these unions to visit childrenbelieve.ca/end-child-marriage to learn more about this ongoing issue.