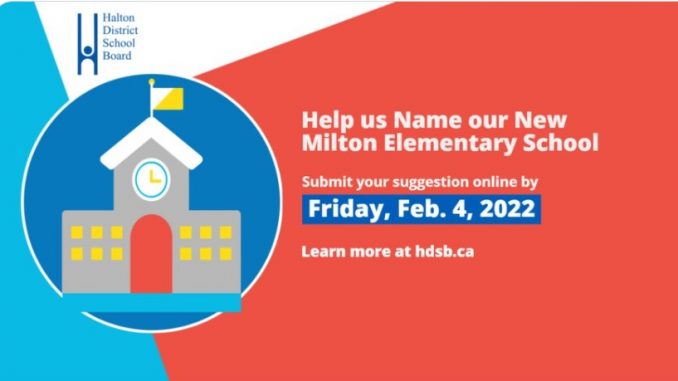 By Laura Steiner, Local Journalism Initiative Reporter
Halton District School Board (HDSB) would like some help naming its new elementary school in Milton due to open in September 2022.
Potential names give the area a chance to:
Consider equity, diversity and inclusion in the school community
Honour an individual whose contribution to society or humanity is recognized and valued across Canada
Celebrate a well-known person of historical significance to the Halton community
Recognize the community's  geography, history, or culture
The Board of Trustees will select a name from a shortlist reviewed by a committee including parent/ guardian representation at a board meeting this spring. Submissions can be made through an online form, or by contacting HDSB by mail- Communications Dept., Halton District School Board, PO Box 5005 STN LCD 1, Burlington Ontario L7R 3Z2.
The deadline for suggestions is this Friday February 4, 2022.