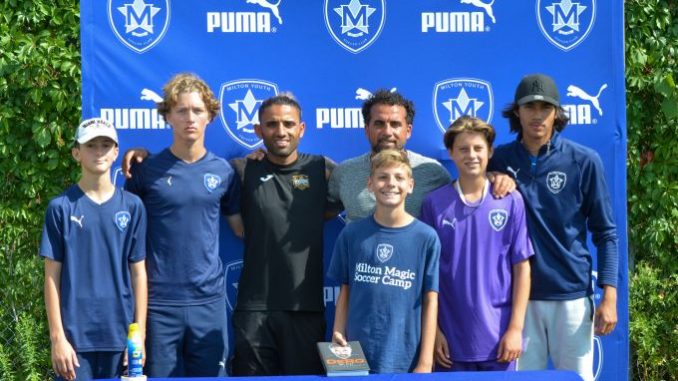 By Laura Steiner, Milton Reporter Staff
Youth in the Milton Youth Soccer Club (MYSC) got a chance to learn from Dwayne "DeRo" De Rosario. The four time Major League Soccer (MLS) champion attended a 2-day training organized by MYSC. "Camps provide additional opportunities for skills development, but in a fun an engaging environment," MYSC Technical Director Shayne Griffin explained.  De Rosario helped kids learn 1 vs 1 Techniques, Shooting and Attack Skills.
Dorthy Zaffino's son Christian attend the camp. "We are so touched that DeRo is truly there for the kids.  From start to finish he shared his wisdom and showed these boys his love of soccer.  To see your kid meet his idol is one thing, but to spend quality time is a pinch yourself kinda moment," she said.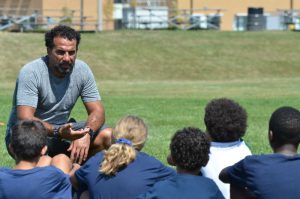 De Rosario retired in 2015, and is focusing inspiring kids to "go after your dreams."  De Rosario also took time at the end of the camp to chat with participants while signing copies of an autobiography.
"It was an absolute honour to have Dwayne train and connect with our players on a level most young players never have access to," Griffin said.  MYSC organizes development camps for youth that boost players' confidence both on, and off the pitch.  For more information visit their website.