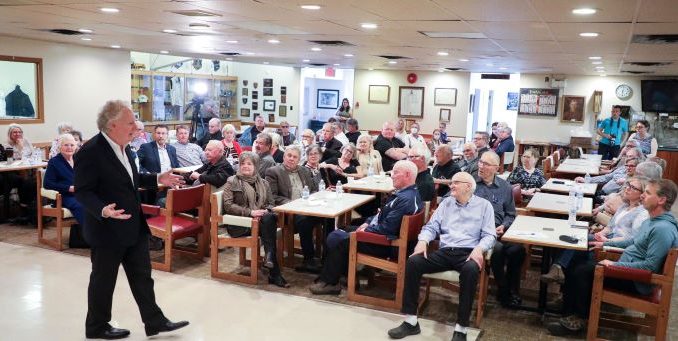 By: Laura Steiner, The Milton Reporter Staff
A group of former riding executives with the Conservative Party of Canada (CPC) Milton Riding is preparing to host a series of non-partisan open-houses.  The move is to help interested Milton residents buy or renew their party memberships in order to vote in the upcoming Leadership race.
Milton's CPC candidate in the 2021 federal election was Nadeem Akbar.  Akbar replaced the previous executives, including Lisa Raitt with his own supporters.
Former leader Erin O'Toole resigned after losing the 2021 federal election.  He was replaced by Interim leader Candice Bergen.  The six leadership candidates are: Pierre Poilievre, Leslyn Lewis, Roman Baber, Jean Charest,  Brampton Mayor Patrick Brown, and  Scott Atchison.
The open houses will be held tomorrow (May 14), Saturday May 21, and Saturday May 28.  The cut-off to vote is midnight June 3.  Memberships are $15 each, and available online at: www.conservative.ca