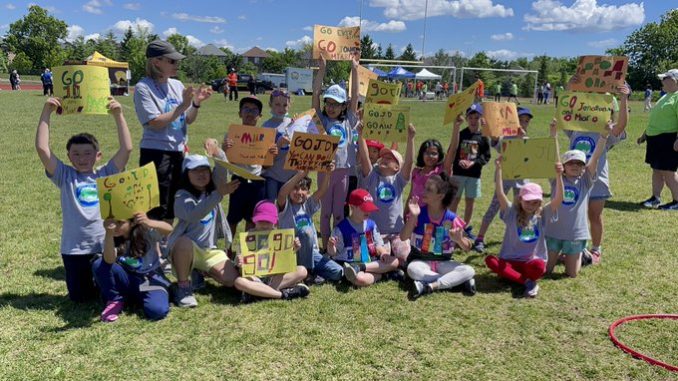 On Friday, June 10, 2022, 430 students from the Halton District School Board participated in the 35th annual Special Athletes' Track Meet at Garth Webb Secondary School. The track meet included in-person and virtual participation.
Events included 100 metre races, basketball, T-ball, soccer, bowling, obstacle courses, bean bag toss and additional sensory stations.  The atmosphere was described by Education Director Curtis Ennis on as electric.  "They are all champions," he said.
The track meet provides athletes with special needs with an opportunity to demonstrate their skills and celebrate their successes with friends, and family.