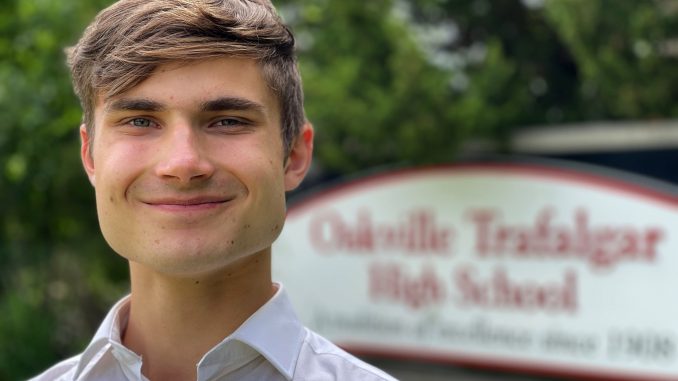 Oakville Trafalgar High School student Robert Firsov has received a Schulich Leader Scholarship, valued at $100,000.
He'll use the the money to study Science, Technology, Engineering, and Mathematics (STEM) in post-secondary education, in hopes of pursuing a career in the automotive industry to help develop new technologies. "Having the resources this scholarship provides will allow me to really spend my time exploring my passions and finding where I can make the biggest difference," Firsov said.
Oakville Trafalgar High School Principal Meena Sahi has been able to watch Firsov's development since he was in Grade 9. "His exceptional academic achievement, athletic involvement, musicianship, school leadership and community initiative made him stand out amongst his peers. Robert is among the next generation of motivated innovators and we are so excited to witness how this prestigious honor will allow him to shape the future of STEM," she said.
The Schulich Leader scholarships program is celebrating its 10th anniversary.  "This group of 100 outstanding students will represent the best and brightest Canada has to offer and will make great contributions to society, both on a national and global scale, Program founder Seymore Schulich said.