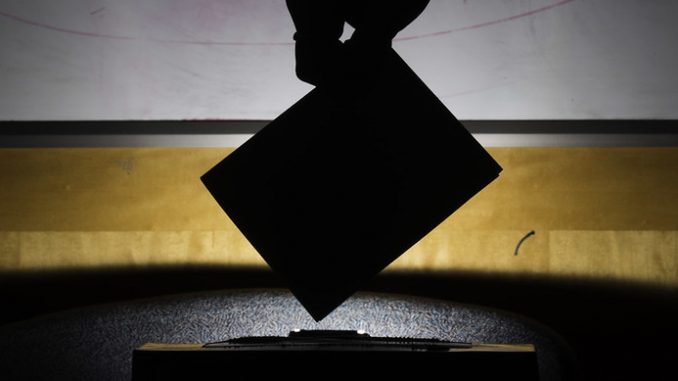 Why should people vote for me?
There are three main reasons why people should vote for me: I live in Ward 4, I have already proven my dedication to the Milton community and my career as a lawyer has equipped me with excellent advocacy skills.
Being represented by someone who lives in the Ward is important because I have the same experiences as other Ward 4 residents.  This not only allows me to better understand Ward 4 issues, but also gives me an additional incentive to get issues resolved in a timely manner.
My dedication to our community is most easily observed by my involvement on the Milton Public Library Board, which I have served on for the last 8 years.  My fellow Board members have recognized my enthusiasm towards the Library's success and growth by entrusting me as Chair of the Board for the last 4 years.
My background as a litigation lawyer will be an asset on Town Council when advocating for Milton with community partners, developers and key stakeholders.  The Town will need to be prepared to address CN concerning the development of the intermodal hub.  While I oppose the intermodal hub coming to our Town, I think it is important to have strong, experienced voices prepared to advocate and negotiate the best outcome possible for Miltonians if the intermodal hub does move forward.
Should I get elected, I will continue to be accessible to our community to ensure all voices are heard as I have done for the past 8 years on the library board. I promise to be transparent with my decision-making and to continued to be guided by my core values: accountability, civility, inclusivity, financial responsibility and safety.
What are my priorities for Ward 4? 
Improving traffic safety: Traffic safety continues to be an issue throughout our Town, especially near our schools.  Lower speed limits, as per the current pilot project in Ward 4, will hopefully remedy this issue; however, speed cushions or other enforcement measures may be needed.
Improving infrastructure: Ward 4's population has significantly increased over the last 4 years, but our infrastructure has not kept up.  We need to ensure that infrastructure is in place to support growth while it is happening.  Our roads are congested with vehicles, but public transit is underutilized.  We need to look at how our transit routes are designed and improve them to serve the needs of our residents.  We also need to communicate with neighbouring cities and towns to optimize connectivity between our transit systems.
Increasing activities for youth: The Town's programming for pre-teens and teens needs to achieve higher engagement levels.  We need to consult with youth to determine what programming would be beneficial to increase engagement and encourage active involvement.
Implementing overnight parking by permit: There are certain areas within Ward 4 where parking needs are not being met.  In these areas, I would support overnight parking, by permit, so long as it is also safe.  For example, a roadway would need to be wide enough to support traffic flow and the safe parking of vehicles and the visibility/sightlines for drivers can't be impaired by parked cars.
Attracting more businesses to Ward 4: Milton has become very well known for its small businesses, but such businesses are few and far between in Ward 4.  Networking with Milton's small business owners and entrepreneurs will be key to Ward 4's future business development.
 Tell us about yourself.
I was born and raised in Windsor, Ontario. I have lived in Milton for the past 10 years. My husband and I have raised our two boys here and appreciate everything this Town has to offer.  We love visiting the parks and the diverse community.  I have the privilege of working in nearby Burlington and enjoy serving the legal needs of Halton's communities.  For the past 8 years, I have also had the privilege of serving on the Milton Public Library Board.  In my spare time, I enjoy all things Harry Potter, reading, baking and being active.